Offshore and Onshore Marine.
We help you make precision decisions in a high stakes environment look easy
Build Your Free Demo
Serving as principal provider for weather data essential to shipping, stationary vessels and ports worldwide
Industries most impacted day to day by weather are logistical in nature. Furthermore, exposure to the world's oceans creates the need for quality global data in a format that overcomes barriers such as language and weather knowledge. We've designed WeatherOps to support trans-ocean shipping, stationary offshore operations, ports and marinas.
From real-time assessment of operational threats to detailed forecasts and reports well ahead of a disturbance, our mission is to deliver weather information before you know you need it.
Tropical Decision Support
Get the best information first! WeatherOps advises your operations staff of a tropical weather threat in a given region within 5-7 days of anticipated impact.
Special products are issued regarding track, intensity, and storm effects for active tropical cyclones (Tropical Depressions, Tropical Storms, or Hurricanes/Typhoons) in any active basin that has been identified as a threat to your company assets.
Early Warning Notification
Active Storm Advisories
T-Time Reports
Port of Call Risk & Response Reports
Transit Forecasts
24/7 Meteorologist Access
Your asset requires a highly reliable real-time solution to monitor, forecast, and warn of impending adverse weather at your location or remote asset locations.
Our expert team of meteorologists directly support thousands of locations. We monitor and disseminate weather information based uniquely upon your specific need. Forecasts and alerts are provided through our interactive map display, via email, as well as push notifications through our WeatherOps companion mobile app. Our meteorologists have access to the most comprehensive weather data available coupled with the highest resolution weather models in the industry.
Weather Analytics for any Platform
Tap into the same great data used in WeatherOps - a substantial catalog of weather analytics and information for integration, we like to call SkyWise. Through a combination of cloud-based APIs, SDKs, ESRI Web Services, and gridded and point data sets, you can incorporate past, present, and future weather data and analytics into any platform.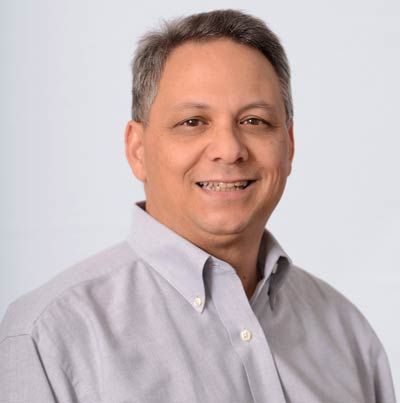 Mike Arellano
Mike is a meteorologist serving in the capacity of a business development role for global exploration & production-based clientele - with over 25 years experience in the offshore/marine energy industry (15 years as an operational forecaster); specializing in the marketing, sales and implementation of meteorological support services; effective interfacing with key personnel and ensuring client satisfaction and retention.
Schedule a Meeting
WeatherOps Suite is full of features
See What's New in the Weather